FX Showtime, Analyst on Demand Host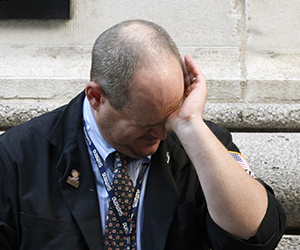 As a new trader, you may be struggling to find a strategy in the market that is easy for you to identify, easy for you to execute, and easy for you to obey. Many novice traders can be lured in the direction of trading fundamentals with the intention of potentially capturing large amounts of pips within a short amount of time. In truth, trading these news events really does yield such trading opportunities. Yet, many traders are unaware of some of the pitfalls of trading this way.

There are several ways to trade a fundamental announcement and chiefly, they revolve around the specific outcome of a particular announcement as well as its projected effect on a particular currency. It takes spatial skill to firstly identify the range in which to begin and then placing pending entries to either buy or sell the market based on its reaction to the announcement; this is called a straddle. However, many of the big mover/shaker announcements (like the U.S. Non-Farm Payroll report) may come out in tandem with a rival high impact announcement (unemployment situation). Consequently, if one follows the typical straddle strategy, one may be put in the predicament of having to deal with announcements that have dissonant results. Instead of providing results of a harmonious nature (being both positive or both negative) one announcement can be positive and one can be negative. Due to the fact that fundamental announcements can alter market direction very quickly, if one has engaged in a typical straddle position, they can be taken in very quickly in one direction and then immediately stopped out as the market suddenly u-turns due to the rival announcement. This is the dreaded whiplash.

So, how does one protect oneself from such a terrible turn of events? As responsible traders, it is our duty to be as informed of upcoming and ongoing events that could potentially affect market direction. If we anticipate participating in a movement caused by a fundamental event, we should double check to make sure that no rival announcements will be read simultaneously or for any of the currencies in the pair. Or, you can simply not straddle the market and allow the market to simply choose a direction announcement expected and trade with it during times of multiple announcements, and straddle when there is just one. Either way, you can help ensure the highest percentage chance of success and more importantly, financial survival.

To learn more about how and which fundamental announcements affect the currency markets, sign up below for a free webinar.