This week, MTI released a touching video about our Trading for Ta-Tas campaign from the two traders who are actively trading to donate funds towards our $20,000 goal.
Watch it now:

Scroll down to see our Forexers for Fighters trading plan breakdowns!
About Trading for Ta-Tas
This year alone, more than 40,400 people are expected to lose their battle with breast cancer. Many MTI employees have themselves or know someone who has been affected by breast cancer, making these statistics a little too close to home. Our mission with Trading for Ta-Tas is to prove that not only can trading change lives, this month, it could SAVE lives. We want to do our part in lowering that towering number and to stand by the number we do love — 2.8 million SURVIVORS reported to live within the United States.
We have traders actively tackling the market to raise funds in their trading accounts, your MTI team is donating $1 each day this month to go casual for a cure, and, hopefully, you'll take action through MTI's donation match program (MTI will match all donations made here up to $10,000 total!).
Forexers for Fighters Breakdown
Joshua Martinez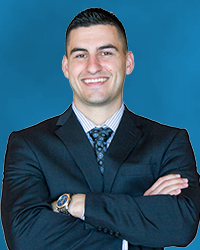 Style: Day Trading
Goal: $2,000 in returns
Progress: $2,086.86 and counting
Trading Plans:
– Trading the Fibonacci sequence
– Holding no open positions for more than 5 days
– Closing out the majority of October's trades within a single day (single day payday)
– Trading pivot points throughout the month
How to Get Involved
Learn more about Trading for Ta-Tas here >>
Or,
Make a donation to the donation match page here >>
* Statistics derived from Susan G. Komen and Cancer.org.