It's been a joy watching waves of pink take over MTI's office during our Trading for Ta-Tas campaign. I couldn't be prouder of students for supporting a cause so dear to my heart. We've participated in a donation match, various raffles and even bingo challenges to drum up excitement in the office, but as we enter the final week of our campaign efforts, I want to bring the attention back to the reason we started this mission in the first place.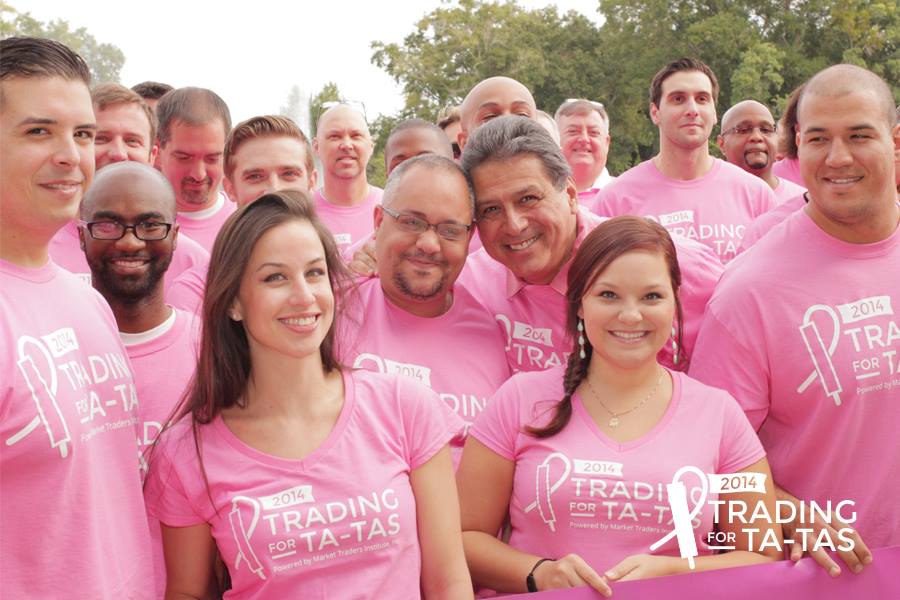 My sister died of cancer. Cancer is a strong life-changing disease for not only those it infects, but for those who love them. I've personally seen the pain this disease can bring a family and let me tell you, that's something I would never want anyone to experience.
That's why we set a goal to raise 20,000 for the Florida Hospital Pink Army. Between our live trading face-off, dressing casual for a cure and generous donations, we've raised $10,372. That's over 50% of our $20,000 goal… but we're still not at 100%.
So today I'm asking for your help. Please join our troop of traders and donate today. For every donation you make, MTI will match up to $10,000. Click here to donate today >>
There's only a few weeks left in the month, but we still have time! Do you know what $20,000 could do? It can provide 148 FREE breast cancer screenings for those in need. This year alone, more than 40,400 people are expected to lose their battle with breast cancer, but we can change that. Help us lower that towering number and add to the 2.8 million SURVIVORS reported to live within the United States.
Before I go, I encourage you to share a story of a past fighter or survivor on our Facebook page. We'd be honored to celebrate the lives of your loved ones. Click here to share your stories >>
Here's to doing our part for millions of breast cancer fighters,
Jared