October is almost over, but our Trading for Ta-Tas campaign still continues with full force. Here's where we stand with our current efforts: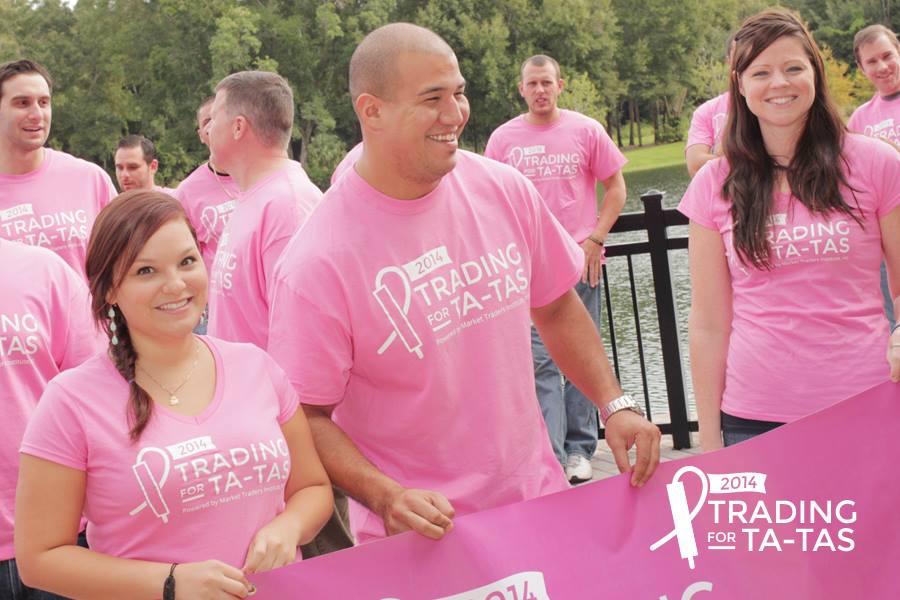 Donation Match
We are so grateful to our students for supporting our efforts! They've donated over $3,960 to our campaign efforts and with our donation match program we were able to bump that number up to $7,930. Remember, MTI promises to match every donation (up to $10,000) so make us max out!
Ta-Ta Trading Accounts
Joshua Martinez and Chris Pulver continue to actively trade for our "fundraising face-off."
Chris has managed to grow his account by 5.2%, earning over $521 by sticking to his consistently conservative trading methods which provide high percentage wins on a regular basis.
Josh's account has seen a total growth of 4.8%, contributing over $486 to our campaign. Our trading pro faced a minor set back, loosing a couple of trades, but that's the nature of the Forex market- you can't win them all. The good news is his account is still in the green and is steadily increasing!
Casual for a Cure & Internal campaigns
We've been very busy with our internal campaign efforts, but our two day bake sale definitely took the cake. All treats were a sold for $1 and we managed to rake in $410 from the bake sales alone!(How's that for satisfying your sweet tooth?) Alongside our bake sale, members of our MTI family continue to make generous donations. These campaigns in conjunction with our Casual for a Cure promotion have raised over $2,170.
Together we've raised over $11,515 for the Florida Hospital Pink Army, but we're determined to reach our $20,000 goal. Join our troop of traders and help us kick some breast cancer behind!
Click here to donate >>
Again, thank you to our students and supporters who have graciously supported a cause so dear to our hearts. Together we can save lives.