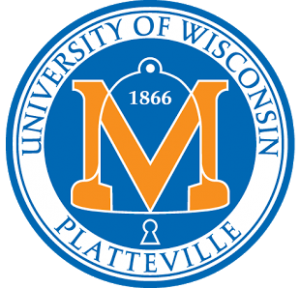 LAKE MARY, Fla. (Feb. 4, 2014) – The University of Wisconsin – Platteville has recently announced that its students now have the opportunity to earn college credit toward various undergraduate degrees by successfully completing Market Traders Institute's Investment Theory and Practice in Global Currency Markets Course. Starting in February of this year, students of this midwestern university could potentially earn three credit hours toward a degree of their choice with this elective course.
"Students are becoming increasingly wiser about their educational choices and how they can optimize their learning to build a solid foundation for their futures," said Sam Sego, an instructor at Market Traders Institute. "With the opportunity to explore an investment-focused curriculum, students can now utilize their elective hours to learn how they could scalably grow their incomes in the future in such a way that provides them with numerous opportunities."
The Investment Theory and Practice in Global Currency Markets course walks students through the basics of forex (foreign currency exchange) trading with an emphasis on sound investment practices. By including a wide array of investment methodology, strategy, and psychological insight, this course is meant to introduce students to the world of currency trading and prepare them for a future of strategic investing. For complete course details and enrollment information, visit http://forexcollegecourse.com/.
"I'm a firm believer that nothing in life is more valuable than education. I also believe that the best way to grow your money is to properly invest your money and in this course, students get to learn the value of both education and investing," said Joshua Martinez of Market Traders Institute. "The formally assessed, structured environment not only teaches the basics of this market, it provides mentorship and confirmation that what the student is learning is useful and correct based on the real life experiences of a trader following the same rules and education the student is learning. The lessons could be invaluable to the students' future in the world of finance and business. That's why I believe this is an excellent opportunity for the students of the University of Wisconsin – Platteville."
Market Traders Institute, Inc. has been educating students from around the world on the forex market for more than 20 years. Through streamlined methods of teaching students from all walks of life to strategize and trade currencies effectively, MTI prides itself in helping Forex trading hopefuls in becoming independent and confident in making effective trading decisions.