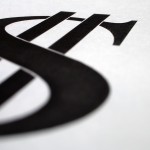 Great news for the red, white, and blue! The U.S. dollar struggled to regain its value after the European Central Bank press conference, but it's back in the game and stronger than ever. Threatening the best levels of the day against the GPB, CAD and EUR. U.S. economists surveyed by the Wall Street Journal forecast annualized a growth of 3.0% in Q3 and Q4.
This upward movement can be traced back to recent financial worries surrounding Europe. The key to seeing the U.S. dollar soar is now in the hands of the stock market. If the S&P 500 could eliminate its decline today, then we could see a gravitation to bid USD/JPY.
So what's in store for the the rest of the year? If GDP continues as expected, we could see a growth of 2%.
Want to start implementing this information into your trading strategy?
Sign up for a free webinar below to begin your path to financial freedom!