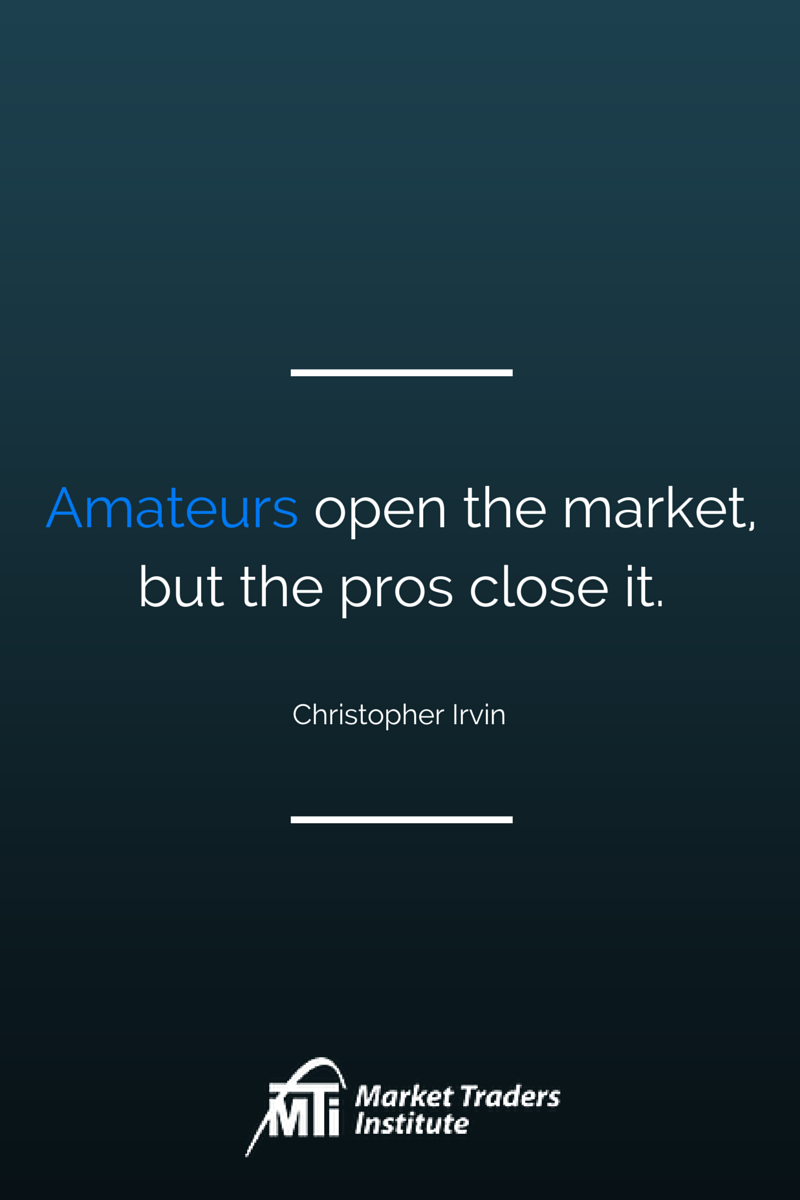 Are you trading during Amateur Hour?
Do you know why this hour makes up a great deal of trading risk?
If you're wondering what Amateur Hour is and why it holds such a stigma in the minds of traders, you're in the right place, because we're breaking down this Stock and Options trading phenomenon!
Busy now? Attended one of our live Options workshops at a time most convenient for you.
What's Amateur Hour About Anyway?
Amateur Hour is a common term used in the Stock and Options markets referring to the time when the market just opens up after the pre-market session. During this time volatility typically spikes.
There are many reasons for this volatility spike and they are key to understanding the "why" in this market equation.
Come that time (around 9:30 a.m. ET to 10:30 a.m. ET) eager — amateur traders rush into the market, ready to kick off the new trading day. But, these amateur traders are unaware of the well known phenomenon that takes place during these opening minutes.
During these opening minutes, many traders are also seeing their put in the night before orders, to be executed at the open of the market hit. So, those trades are just now becoming a part of the equation after an entire night of waiting. These market orders typically say, "get me in at whatever price; just get me in ASAP." With this type of order and the increased demand in the market, the market makers start to set their prices and they can essentially increase the prices to match demand (you remember that supply and demand talk in economics class, right?).
Based upon this trading practice, the market has a tendency to whiplash and change direction as the movements are not indicative of the actual market trend, but rather the culmination of a bunch of orders hitting the market all at once.
THAT is Amateur Hour.
Do you see how it could be misleading for traders looking to be successful in the Options and Stock markets?
If not, that's okay! That's why we're here after all.
Join us for an upcoming Options trading workshop where we break down the basics of Options trading and how you could start profiting from your trades as soon as you're ready.
Click here to see the weekly workshop schedule, or fill out the form below!
Don't be afraid to come with questions in hand! We look forward to seeing you in the next Live Options Walk-Through Workshop!
P.S. One more thing you should know. Stock and Options traders trade Amateur Hour differently. More in the live workshop!