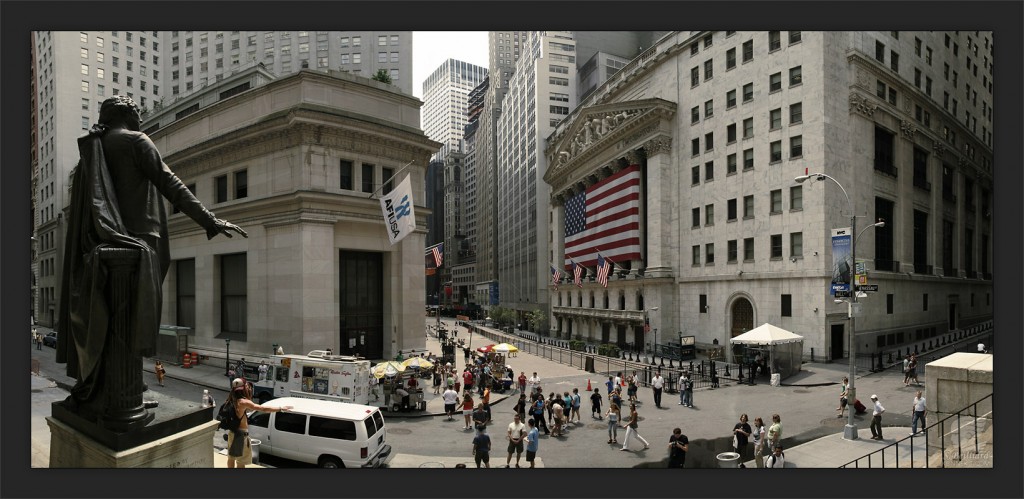 We've been promoting the beginning of November as a higher-volume season for stock and options traders, so while traders pay more attention to the market, there are quite a few items that will have Wall Street's attention this week.
Jobs Report on Friday
We'll be talking about this Friday's Non-Farm payroll report in several of our webinars this week, and the markets will be looking for any change from the current unemployment rate of 5.1%.  A rise or fall could indicate reduced or greater confidence in U.S. economy, and traders will want to plan accordingly for the days and weeks ahead.
Along with this important report, this week also features a release of the ISM numbers today, and the ISM Services report on Wednesday. On Tuesday, we'll also see the Auto and Truck sales release along with Factory Orders.
Earnings Season Headliners this Week
We are still in the middle of earnings season, and this week will shine the spotlight on several companies of interest to investors.
Today we get reports from Allstate (ALL) and Dow Component Visa (V), and tomorrow after the bell we'll hear from Tesla (TSLA).
The big player on Wednesday is undoubtedly Facebook (FB), with MetLife (MET) also announcing earnings that day. Thursday will feature Walt Disney (DIS) and Shake Shack (SHAK), and insurance giant Cigna (CI) will release its earnings figures on Friday.
These are the kinds of announcements that are made for our Straddle Strategy.  If you're unfamiliar with how you can use straddles, check out this video from our own Christopher Irvin.
Wrapping up October
So, how was October for the markets?  While stocks ended lower on October 30th, the entire month was the best in 4 years.
As reported this weekend in a story on Yahoo Finance:
"The major averages had their best month since October 2011. The S&P 500 closed up 8.3 percent for the month, while the Dow ended nearly 8.5 percent higher for the month. The Nasdaq composite finished October up nearly 9.4 percent.
"You still have very stimulative measures," said Nick Raich, CEO of The Earnings Scout. "You have people who performance chase into the end of the month. It's been a phenomenal October."
He said of the 68 percent of S&P 500 firms that have reported so far, 72 percent have beat earnings estimates but only 43 percent have beat revenue forecasts. That percentage of sales beats is below the 58 percent average, Raich said.
With an exceptionally busy November already under way, you deserve the best training and advice to help you profit from all that's going on.  Make sure you register today at https://www.markettraders.com/stock-package/ to join one or more of our upcoming webinars!