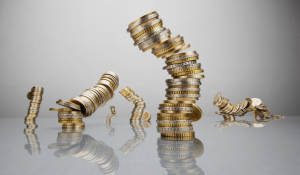 Since last week, the pair to trade has been the EUR/USD. With a fall of over 300 PIPs in less than 48 hours, many traders are not only wondering what happened but also when will the next "flash fall" take place?
I say we tackle this one question at a time.
1. What caused the fall?
Well, last week Fed Chairman Ben Bernanke finally agreed with what I have been saying for the last six months—that there's no need for continued fed stimulus. This sends a clear message to traders that there is no likelihood of a continued devaluation of the USD. This is the short-term reason that the EUR/USD pair has fallen. However, this is not the only reason that this pair represents a long-term sustained short opportunity for traders in the future.
2. Again, when will the next "flash fall" take place?
Here's my prediction:
Read the rest of Shawn's article on FX Street by clicking here.