Guest Post by Christopher Irvin, Director of Options Education
"Earnings season is well underway, are you in or are you out?"
As an options trader, I hear this all the time. Traders aren't as keen to trade during the middle of earnings season because volatility in the market tends to be higher than usual. I, on the other hand say bring it on! With increased volatility comes increased opportunity to make big bucks, but I wouldn't want to enter a trade blindly.
Solidify Your Strategy
If you want your trading account to be in the green, (and who doesn't), it's important to go in with a solid strategy. Because this is an extremely volatile time in the market, I like to use straddle or strangle strategies.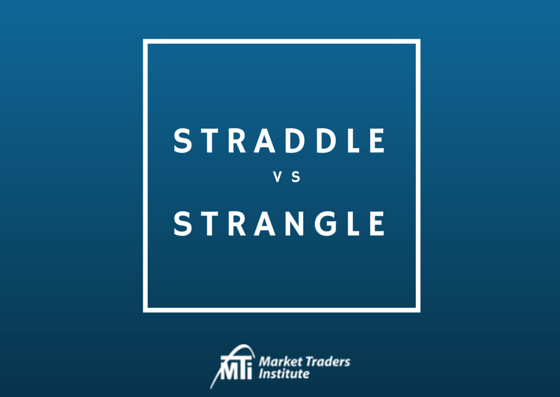 Both of these strategies work well with event driven trades, where the charts could go up and down dramatically. You could choose the one that works best with your trading personality, but remember the key difference between the two:
Straddle- Delta is at .50
Strangle- out of the money
To learn more about these strategies and how they could help you become a successful options trader, join me for an upcoming workshop
Create a Plan of Action
Once you choose a strategy, it's time to get in on the action. There are two ways traders tend to go about this, some try to guess where the earnings are going, while others decide to straddle and go both ways.
From my experience, it's very hard to determine the outcome of an earnings announcement. I've seen companies come out with fantastic earnings, only to see their stocks plummet the next day. There really is no rhyme or reason to it, so unless you have an earnings announcement crystal ball, utilizing a straddle strategy could be your best bet.
"But Chris, why would I do that? I can only make money when the market is moving up." WRONG. I can't tell you how many times I've had to break this trading stereotype. One of the things I like most about options trading, is there is a myriad of opportunities and strategies that traders could take advantage of. When movements are down, you could still make money. I encourage you to attend one of my upcoming workshops so you can see this statement in action.
Do you plan on trading during the middle of earnings season? Share your thoughts with me on Facebook, LinkedIn and Twitter by clicking on the buttons below.
Until next time,
Christopher Irvin