You've heard us bring it up again and again, but do you know why Forex traders make a point to trade the U.S. Nonfarm Payroll Report?
Once you review the basics, sign up for our upcoming workshop so we can get down to the nitty gritty: Click here to reserve your seat >>
What's the NFP?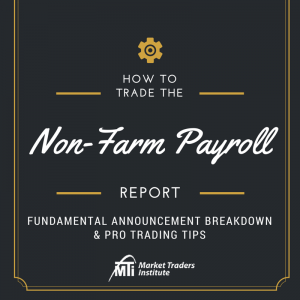 Without fail, the U.S releases Non-Farm numbers reporting how many employees who don't work for certain nonprofits, work on a farm, are employed by private households or in general government jobs over the past month. Now, we used to say that this always happened on the first Friday of the month, and then we got our first taste of what the United States is like when the government shuts down for days on end, so we can't quite say EVERY Friday, but indeed if there is no holiday or government shutdown on that first Friday of the month, you can count on the announcement's release.
Learn what to expect from the Nonfarm Payroll as a trader by joining us for an upcoming workshop >>
Why Does it Matter?
Jobs reports are great indicators for overall economic health for the country. In the Forex arena, a government's economic outlook can be used to make predictions about the value of that country's currency; in this case, the U.S. dollar (USD). Combine how this economic report card of sorts relates to government programs dealing with interest rates, economic easing and U.S. Federal Reserve actions, you can bet that market speculation on all of these things based upon Nonfarm Payroll report numbers can be seen in the market's USD pairs.
To drive the point home, Investopedia says:
The NFP report causes one of the consistently largest rate movements of any news announcement in the Forex market.
The best part about this is that like many fundamental announcements, quick pips and in large quantities can be made within a matter of minutes. During past Nonfarm Payroll report releases, MTI traders have said that they've made 190 pips within 10 minutes after the report's release.
How Do You Trade It?
When you want to trade the Nonfarm Payroll report release, there's a number of things to consider.
The Non-Negotiables
Start with your own trading non-negotiables. Make sure that you know your equity management rules and what a valuable and worthwhile trade looks like for your account. How much can you risk? How big does the reward need to be in order make the trade worth it for you? What lot size should you trade? Knowing these things first gives you the rapid ability to place trades that are right for you during the quick movements the report's release is known for.
Have 3 Trading Plans
When trading this announcement, expert traders are known to create 3 trading plans days before the actual announcement's release. One plan is designed for tackling market movements expected when the news is as expected or better. One plan is for when the news is sub-par or unlikely to cause the polar market movements that traders like to trade (these conditions are likely to cause market whiplash and unstable indecision candles that experts warn traders to avoid). Lastly, one plan is the polar opposite of the first plan. This plan is for when the report reveals bad numbers, expected to negatively impact the USD's price value in relation to its cross pairs. From these plans, you would then identify the three trading zones expected to trigger each plan of attack.

Know the Zones
Nonfarm Payroll report numbers can be thought of in three zones.You're typically waiting for the numbers to be released then wherever they land on that chart, you know what you need to do next. Now, the tricky part is that you're not looking at the market chart here; you're looking at the numbers chart for the actual report. In the previous section, we talked about the three trading plans. The positive and negative trading plans typically have numbers attached to them. For instance, you could say that any number above 103,000 jobs will be deemed positive for the economy and therefore, the USD. On the other hand, you may say that less than 100K could be deemed negative and you'd expect USD values to decrease as confidence in the country's economic health dwindles. Of course, these numbers are based upon the projection numbers expected on the report.
You may be asking, what about the numbers in between? We covered the good and the bad levels, but what about a number that falls in between? Well that third, middle zone on the chart will be the danger zone when you'll choose to not trade the announcement and rather stay on the trading defense.
Does it Really Reap Returns?
In short, YES. Check out what students shared during a live class that taught how to trade this report's release: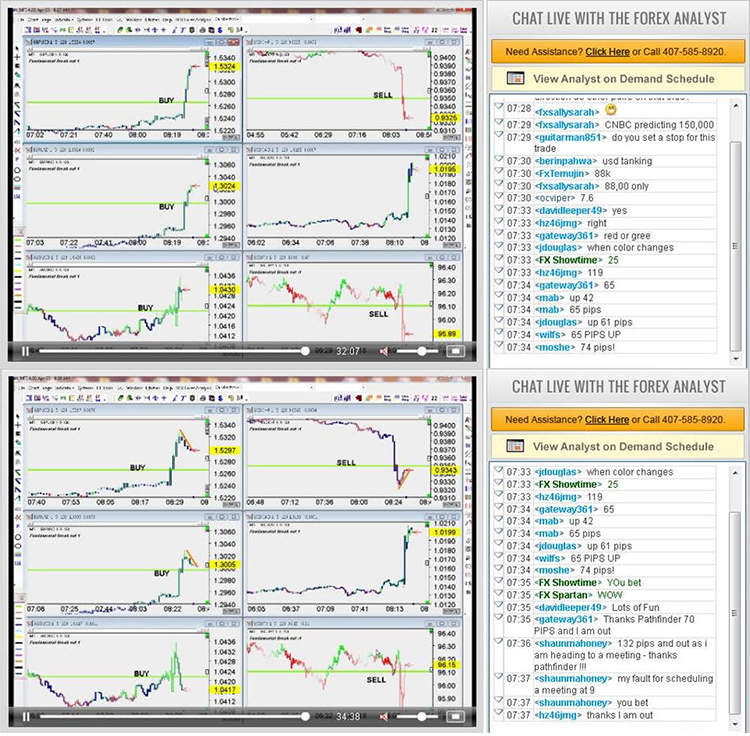 REMEMBER: Add a zero to any pip amount and you have what that trade would equate to in profits for trading in a standard account.
When's the Next Announcement?
Check the full economic announcement calendar here.
Want to See it on the Live Market?
Our experts trade during this live announcement's release with a room full of MTI students as he shows them how to tackle this major market mover. Learn how you could watch him trade the next report release live and learn his tactics for big profits once each month during a live webinar. Registration and attendance is free, but seating is limited. RSVP by clicking here >> OR sign-up using the form below:
Disclaimer:
Past results as represented in these testimonials are not necessarily indicative of future results or success. Testimonials may not be representative of all reasonably comparable students. Trading involves significant risk of loss and may not be suitable for all investors.